Three Georgia women face the challenge to believe in happily-ever-after endings.
Before we meet today's author, I'd like to announce that the winner of the signed copy of Linda Hall's book,
Shadows on the River
, goes to:
tbbycatt@ . . .
Congratulations! I'll contact you today for your snail mail address, and we'll get your book to you right away. I encourage readers to
keep commenting and/or subscribe at right in order to participate in future book give-aways!
And now let's meet novelist
Debby Mayne
, author of
Peachtree Dreams
(Barbour, April 2009).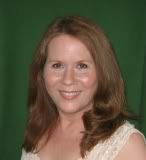 Author of more than twenty novels and novellas, Debby Mayne writes for Summerside Press and Barbour Publishing. Her nonfiction articles have appeared in regional parenting magazines,
Writer's Digest
Magazine, and other professional trade publications. She teaches the "Breaking Into Print" course for Long Ridge Writers Group, and conducts workshops for all ages.
Debby lives on the West Coast of Florida with her husband and two cats. Her upcoming 2009 releases include
Love Finds You in Treasure Island, Florida
(Summerside Press),
Noah's Ark
(Heartsong Presents),
Be Still and Let Your Nail Polish Dry
(Summerside Press devotional with Sandra Bricker, Loree Lough, and Andrea Boeshaar), and
Christmas Homecoming
anthology (Barbour Publishing with Paige Winship Dooly, Elizabeth Goddard, and Elizabeth Ludwig).
Be Still and Let Your Nail Polish Dry. You've gotta love that title! Debby, please tell us a bit more about Peachtree Dreams.
Three Georgia women can no longer believe in happily-ever-after endings. Shannon lost her boyfriend when her face was scarred. Jill buries the pain in her past by focusing on her work. Cindi is getting out of the bridal business after her parents announce their divorce. Three determined men will attempt to change these women's opinions of love.
Which character in your book most interested you while you wrote? Why?
Jill Hargrove in "Double Blessing" was the most interesting character to me because she struggles with being self-sufficient, even though she needs help. Many women confuse independence with being able to "do it all." As Jill's faith grows, she learns quite a few valuable lessons about knowing when to let go of the past and rely on God.
Why will readers enjoy your book?
Since this is a 3-in-1, readers will be able to enjoy the stories of three totally different women as they discover true love.
If you were the casting director for the film version of your book, who would play your lead roles?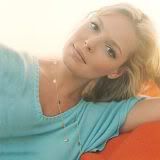 Katherine Heigl would be a good heroine in "Love's Image" and "If the Dress Fits," two of the stories in
Peachtree Dreams
.

I can see Hilary Swank playing the lead in "Double Blessing."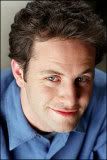 Kirk Cameron would be a good hero in "Love's Image."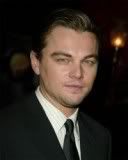 Leonardo DiCaprio in "If the Dress Fits."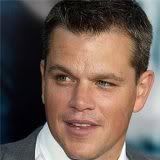 And Matt Damon in "Double Blessing."
What facet of the writing craft comes easiest to you?
None of it's easy, but I like dialogue because I can play it in my head like a movie.
Yes, I know what you mean. That's how I usually hear dialogue as I write it, too. What do you struggle with in your writing?
I have the hardest time staying with my main characters because sometimes, secondary characters are surprisingly interesting. One of the reasons I'm excited about my upcoming
Love Finds You in Treasure Island, Florida
is that it's longer, and I'm able to explore subplots and other relationships.
This month we're looking at ways to keep readers from setting our books down. How would you advice new authors about this?
Figure out what holds your interest as a reader and do that. Make sure each scene is well motivated and leads to your goal. Provide plenty of emotional hooks to make your readers worry.
Choose an inanimate object to represent you. Explain what you have in common with that object.
Since I'm a military brat (my dad was a career Air Force guy), I'll have to say I'm like a military base. Day in and day out, I look basically the same on the surface, but there's constant change inside--new books, family changes, and increasing knowledge.
What is the last book you read that impacted you? How did it affect you?
When I'm not writing, I'm reading, and every book I read impacts me in some way. I recently finished Rachel Hauck's
Love Starts with Elle
. Sometimes we think we know what God is calling us to do when He actually has something very different in mind for us.
What are you working on now?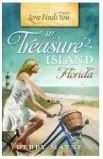 I'm currently juggling several projects. I'm writing the first draft of
Special Mission
, the second book of my contemporary West Virginia Heartsong Presents set, reading the galley of
Love Finds You in Treasure Island, Florida
, and outlining a proposal for a new women's fiction series.
Where else can readers find you or your writing online? Please include the link for purchasing your book.
My books can all be purchased at Amazon.com. Here is a link to
Peachtree Dreams
.
Thanks so much, Debby, for telling us about yourself and Peachtree Dreams.
Readers, Debby has offered to sign a copy of her book for the winner of our drawing on Monday, April 20.
To enter, leave a comment for Debby
, below. Leave your email address, in case you win, like so: trish[at]trishperry[dot]com. If you subscribe to my blog, at right (or if you're already subscribed),
you'll be entered an additional time
to this drawing and all future drawings.
And check back on Thursday, when we'll meet novelist Loree Lough, author of
Love Finds You in Paradise, Pennsylvania
. And we'll draw the winner of Merrillee Wren's book,
Homecoming Blessings
.
You can still enter for that drawing under Merrillee's interview, below
.