Who thought leading an elephant down Highway 64 could lead to murder?
Before we meet today's featured author, I want to announce that the winner of Anita Higman's novel,
Love Finds You in Humble, Texas,
is:
wonderbook@ . . .
Congratulations! I'll contact you today for your snail mail address, and we'll get your book to you right away. I encourage readers to
keep commenting and/or subscribe at right in order to participate in future book give-aways!
And now let's meet novelist
Cynthia Hickey
, author of
Candy-Coated Secrets
(Barbour Publishing, March 2009)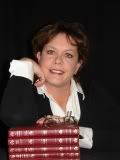 Cynthia Hickey lives in Arizona with her husband and two of their seven children, plus one dog, one cat, and a fish named Floyd.
Candy-Coated Secrets
is her second cozy mystery.
Tell us a bit more about your novel's plot.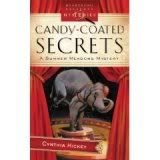 Big-hearted Summer Meadows offers to walk an elephant to the fairgrounds after the Carnival convoy breaks down in front of her house. Upon arriving at the fairgrounds, she discovers a dead woman hanging in the bathroom of one of the trailers. When someone begins stalking Summer, she and her fiance Ethan set out on a quest to find a killer and prevent Summer from becoming the next victim.
Which character in your novel most interested you while you wrote? Why?
Definitely Summer Meadows. She has a lot of my traits. Especially when I was younger.
Why will readers enjoy your novel?
It's a fun, easy read with laugh-out-loud parts, a ditzy heroine, and a hot romance.
If you were the casting director for the film version of your novel, who would play your lead roles?
I would love for Patrick Dempsey to play Ethan.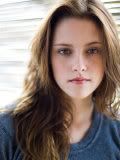 Summer is a bit harder. Maybe an older Krista Stewart.
What facet of the writing craft comes easiest to you? Explain.
Dialogue. I just have the characters carry on a conversation.
What do you struggle with in your writing?
I'm having a tough time going from first person to third. What a difficult transition.
A new writer is struggling to make her main character less "flat." In three sentences or less, give her your advice.
Deep POV. Get the reader inside the character's head. I know, easier said than done.
Choose an inanimate object to represent you. Explain what you have in common with that object.
A book. There's a lot going on with me too.
What is the last book you read that impacted you? How did it affect you?
Blood Bayou
, by Karen Young. Couldn't put it down. A steamy romance between a husband and wife, and a page-turning suspense.
What are you working on now?
I have a couple of historicals in the works and a romantic suspense.
Where else can readers find you or your writing online? Please include the link for purchasing your book.
I can be found at
www.cynthiahickey.com
or
www.cynthiahickey.blogspot.com
or
www.mainlymystery.blogspot.com
. My books can be bought from
amazon.com
or any retail store.
Thanks, Cynthia.
Readers, Cynthia has offered to sign a copy of her novel for the winner of our drawing on Thursday, April 2.
To enter, leave a comment for Cynthia
, below. Leave your email address, in case you win, like so: trish[at]trishperry[dot]com. If you subscribe to my blog, at right (or if you're already subscribed)
you'll be entered an additional time
to this drawing and all future drawings.
And check back on Monday, when we'll meet novelist Donald James Parker, author of
All the Stillness of the Wind
. And we'll draw the winner of Eileen Rife's book,
Restored Hearts
.
You can still enter for that drawing under Eileen's interview, below
.