U.S. Marshal Trey Scott is fixin' to walk down the aisle just as soon as his stubborn bride-to-be agrees to say "I do."
Before we meet today's author, I'd like to announce that the winner of the signed copy of Lisa Lickel's book,
The Gold Standard
, goes to:
shryackmom@ . . .
Congratulations! I'll contact you today for your snail mail address, and we'll get your book to you right away. I encourage readers to
keep commenting and/or subscribe at right in order to participate in future book give-aways!
And now let's meet novelist
Renee Ryan
, author of
The Marshal Takes a Bride
(Love Inspired Historical, February 2009).
Renee holds a degree in Economics and Religion and has explored various career opportunities, including stints at a Florida theme park, a modeling agency, and a cosmetic conglomerate. She taught high school Economics, American Government, and Latin while coaching award-winning cheerleading teams.
Several years later, with an eclectic cast of characters swimming around in her head, she began seriously pursuing a writing career.
Renee sold her first book,
Extreme Measures
, to Dorchester Publishing by winning the inaugural New Historical Voice Contest in 2002. She eventually reconciled her writing with her faith and began writing Inspirational Romances in 2006. She sold her first Inspirational manuscript to Love Inspired Historical in December 2006. Her first Love Inspired Historical will arrive in stores February or March of 2009.
When she's not writing for Love Inspired Historical, Renee works part time as a regional makeup artist for an international cosmetic company. She lives with her husband, two children,and one ornery cat in Nebraska.
Busy lady! Please tell us more about The Marshall Takes a Bride, Renee.
A true hero never leaves a damsel in distress--he marries her!
U.S. Marshal Trey Scott is fixin' to walk down the aisle just as soon as his stubborn bride-to-be agrees to say "I do." Katherine Taylor's five-year-old sister and an orphanage full of children are depending on her. So why won't the pretty schoolteacher marry him to save her tarnished reputation? Granted, Trey isn't willing to abandon his quest to avenge his first wife's murder. His name alone will protect Katherine until he returns, but she thinks he should leave vengeance to a higher power. Will the sacrifice demanded by the woman he loves be too great to bear . . . or will it be Trey's ultimate redemption?
The Marshal Takes a Bride
is a story of redemption and forgiveness. The hero has lost his wife to a bullet meant for him. He is filled with guilt and doesn't believe he can move on with his life until he avenges his wife's murder. Vengeance becomes his only goal. The heroine has had her own set of past tragedies but is trying her best to move forward as best she can, especially now that she has to raise her little sister by herself. Both the hero and heroine are wounded, yet neither are victims. They're strong characters who are learning to face the harsh realities of a fallen world, even if their approach is highly flawed.
Add a precocious five-year-old little girl who wants these two to become her parents--officially--and the poor hero and heroine are doomed, at least in terms of holding onto their status quo.
Which character in your novel most interested you while you wrote? Why?
The hero, Trey Scott, really called to me while I was writing him. He's a true alpha male, a man used to controlling the world around him. He's in charge, all the time, and has subsequently built a wall around his heart. I really enjoyed taking him through the healing and forgiveness process. I didn't play fair, though. I gave him a beautiful, kind-hearted heroine and her irresistible five-year-old little sister. The poor man was doomed from page one. However, he did not go willingly. All the more fun, in my opinion.
Why will readers enjoy your novel?
The characters are real people. They are far from perfect and struggle with hard issues in their lives that modern readers will understand. There's high drama, lots of action and a sprinkling of humor. Although the characters live in a tough world they don't buckle under their hardships. They overcome. I hope it's a message readers can identify with.
If you were the casting director for the film version of your novel, who would play your lead roles?
Ah, the hardest question yet. For my hero, I'd probably cast one of the great Western actors from "back in the day."
I'm thinking a young Clint Eastwood.
Or Gary Cooper.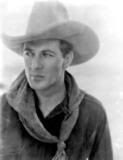 The heroine is harder.
Anne Hathaway comes immediately to mind.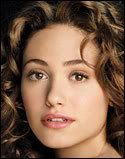 Emmy Rossen is another.
I admit the Clint picture might be a little more alpha than you meant, Renee, but I love it! Somehow I don't see that shot on the book cover, though.

What facet of the writing craft comes easiest to you? Explain.
I love the initial plotting/brainstorming stage. It's what I call the honeymoon period, where there are all sorts of possibilities. I get to know and love my characters. I find out their strengths and weaknesses. I see where their growth will occur. Of course, getting all this on paper? Now, that's the hard part.
What do you struggle with in your writing?
Word choice. I can write a first draft quickly, usually under six weeks, but the second draft takes me three to fours times longer. I'll spend hours on a single paragraph, tweaking, rewriting, moving sentences around until I'm sure the words say exactly what I want them to say. My goal is to ensure the reader forgets the words and sees only the story unfolding image by image. I try to write visually, if you will. The old adage is true: Easy reading is hard writing.
A new writer tells you she's going to write her novel using the omniscient point of view. In three sentences or less, give her your thoughts on that idea.
I can answer this in three words: Don't do it! For further explanation, see my answer to the previous question. Omniscient point of view is about the words, the prose and the author's talent, not about the reader or the reader's experience.
Interesting response--I like it. Essentially, you're saying the omniscient POV can come across as self-indulgent, if I understand you correctly. I never thought of it that way, but it rings true.

All right, Renee, choose an inanimate object to represent you. Explain what you have in common with that object.
The joke around the Halverson home is that mom is the "lighthouse." As the stay-at-home member of the family, I'm the one constant. My kids and husband are all over town, running from activity to event to appointment while I'm always at home. Basically, I offer the stability during the everyday storm of life. Sure, it's corny, but even the cats know who to count on. I call them my little rowboats.
What is the last book you read that impacted you? How did it affect you?
Other than the
Bible
, which impacts my life daily, I would have to say the book
Marley and Me
impacted me the most. That book wasn't just about a dog. It was about an entire family, a family that constantly had to decide whether to unite or fall apart during hard times. I especially loved the underlying message of loving our family members regardless of circumstances. That means loving them flaws and all. The Grogans could have easily gotten rid of the naughty Marley, but they kept him and their lives were enriched for years because of that decision. In a world where disposable relationships are rampant, I was touched by the life-long commitment that family had for Marley and one another.
What are you working on now?
I'm working on the second book in a three-book continuity series for Steeple Hill's Love Inspired Historical line. The series is called:
After the Storm: The Founding Years
. It's connected to a six-book continuity series in Love Inspired's contemporary line. My deadline is mere days away from today, so I am keeping my head down and typing away.
Well, then, your taking time for us is doubly appreciated! Where else can readers find you or your writing online? Please include the link for purchasing your book.
The easiest way to find out more about me is on my website:
www.reneeryan.com
The easiest way to purchase
The Marshal Takes A Bride
is on the eHarlequin website:
www.eharlequin.com
Thanks, Renee, for visiting us today
and telling us about
The Marshall Takes a Bride
! Readers, Renee has offered to sign a copy of her book for the winner of our drawing on Monday, March 2.
To enter, leave a comment for Renee
, below. Leave your email address, in case you win, like so: trish[at]trishperry[dot]com. If you subscribe to my blog, at right (or if you're already subscribed)
you'll be entered an additional time
to this drawing and all future drawings.
Check back on Thursday, when we'll meet novelist Lyn Cote, author of
The Desires of Her Heart
. And we'll draw the winner of Brandt Dodson's,
Daniel's Den
.
You can still enter for that drawing by commenting after Brandt's interview, below
.