A strong-willed, principled heroine meets her match in London's current darling rogue, known as the Paragon; tempers flare, scandal threatens, and two very different characters are thrown together in a tempestuous romance that no one can predict the outcome for--before the season ends!
Today we welcome Regency novelist
Linore Rose Burkard
, author of
Before the Season Ends
(Harvest House Publishers, December 2008).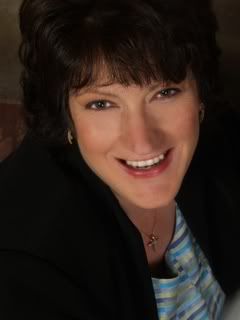 Linore Rose Burkard writes Inspirational Romance for the Jane Austen Soul. Her characters take you back in time to experience life and love during the Extended Regency in England (circa 1800-1830). Ms. Burkard's novels include
Before the Season Ends
and
The House on Grosvenor Square
(coming April, 2009). Her stories blend Christian faith and romance with well-researched details from the Regency period. Experience a romantic age, where timeless lessons still apply to modern life. And enjoy a romance that reminds you happy endings are possible for everyone.
Linore, your book has popped up on a lot of blogs lately! Tell us a bit more about the plot of Before the Season Ends.
Before the Season Ends
is a bit
Pygmalion
(
My Fair Lady
), a bit
Pride and Prejudice
, and a little hint of
Gigi
. Does that explain it? It's a romance that gives readers the feeling they've visited Regency England, and leaves them with that "happy ending" glow. It's also thoroughly grounded in the perspective of a strong Christian heroine. In a nutshell, Miss Ariana Forsythe falls in love with the "wrong" man, and only God knows how it can all turn out right!
Which character in your novel most interested you while you wrote? Why?
I'd say it was definitely the hero. Mr. Phillip Mornay is a strong "Alpha" male on the surface, but a really complex character with lots of shades to him. He was at once both fun and challenging to capture on paper. His presence always made a scene more exciting.
Why will readers enjoy your novel?
Readers love being transported to the Regency, a time of elegance and manners; they love the "BBC period movie feeling" they get while reading; and my characters are both sympathetic and at times, humorous. The love story is compelling, and the ending is a guaranteed "sigh" of satisfaction!
If you were the casting director for the film version of your novel, who would play your lead roles?
I think I just answered this for another interviewer.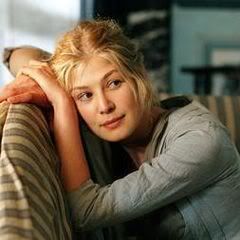 The perfect actress would be Rosamund Pike (who was recently Jane Bennet in
Pride and Prejudice
) but Gwyneth Paltrow (who played Jane Austen's
Emma
quite wonderfully) might also work. I love how Ms. Pike's face has that quality of beautiful innocence, which describes Ariana to a "t." For the hero, the moody and unpredictable Mr. Mornay, Johnny Depp would be ideal.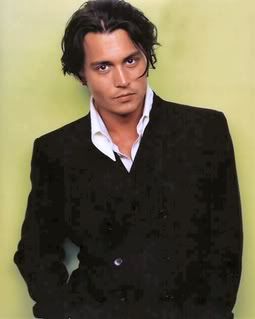 What facet of the writing craft comes easiest to you? What do you struggle with in your writing? Explain.
Thinking up stories is easy. Bringing them to life on the written page, where all the research has to come into play, is the challenge. I love the research, but it can be difficult to pinpoint exactly the information you need to make a scene believable, as well as reasonable. (Something being possible does not always mean it is probable.) Likewise, I can easily think of what I'd like to have happen next, but sometimes it turns out to be a gargantuan task to make it happen with all the right historical details. I also tend to over-research because it's enjoyable, and I suspect it is a sneaky, subconscious procrastination technique as well!
Yes, I've heard that from other writers of historical novels. We contemporary novelists manage to find other means of procrastination. Now choose an inanimate object to represent you, Linore. Explain what you have in common with that object.
Ha! That's a new one. Okay. Oddly, what comes to mind is a quill sitting in an inkstand. Obvious implications, I think! I like to write, period. Pretty boring, huh?
No, not bad--no one else came up with that one, anyway! Other than your writing, what is something about your life, right now, that thrills you?
I am absolutely thrilled to have a household with all my five children still home, (my youngest is about to turn six; my oldest is twenty and is home for Christmas break), and my husband works from home. I really love family time, shared movie nights, and just having fun together. When I think about how quickly time flies, and things change, I just cherish this time in my life.
What is the last book you read that impacted you? How did it affect you?
I think the book I'm just finishing (a few days late):
Christ in Christmas
, by Calvin Miller. It really helped me find that quiet, worshipful time with the Lord that is so easy to lose, when so many things try to crowd it out. December this year was even busier than usual since I was working on a new website in addition to all the Christmas activities. Miller is poignant and offered quiet devotionals that spoke to me and helped me slow down.
What are you working on now?
The sequel to
Before the Season Ends
is finished and will be out in April (
The House in Grosvenor Square
). So now I've started the final installment in my Regency Series with Harvest House, but I'm still waiting right now to find out my deadline. The other book I want to finish this year is a stand-alone regency, and both books will have the same elements of fun, faith, romance and adventure.
Where else can readers find you or your writing online? Please include the link for purchasing your book!
My website has some free readers' resources that regency romance fans will enjoy, and I offer a free subscription to my monthly illustrated newsletter.
www.LinoreRoseBurkard.com
. My books can be purchased from Amazon, Christianbook.com, or any bookstore.
Thank you, Linore, for telling us about yourself and your books!
Readers, Linore has offered to sign a copy of
Before the Season Ends
for the winner of our drawing on Monday, January 12.
To enter, leave a comment for Linore
, below. Leave your email address, in case you win, like so: trish[at]trishperry[dot]com. If you subscribe to my blog, at right (or if you're already subscribed)
you'll be entered an additional time
to this drawing and all future drawings.
Check back on Thursday, when we'll draw the winner of Kathleen Fuller's novel,
A Clever Disguise
.
You can still enter for that drawing, below
.