2 Timothy 3:1 describes it best: But know this, that in the last days perilous times will come.
Before we meet today's author,
Craig Harms,
and hear about his novel,
Day Omega
, let's congratulate the winner of our drawing for Camy Tang's newest novel,
Single Sashimi
. That book goes to:
artist4christ@ . . .
Congratulations! I'll contact you today for your snail mail address, and we'll get your book to you right away. I encourage readers to
keep commenting and/or subscribe at right in order to participate in future book give-aways!And now let's touch base with novelist Craig Harms, author of Day Omega (Lighthouse Publishing 2008). Tell us about yourself, Craig.
I was born in Nebraska, but now live along the banks of the Mississippi River in Illinois. I've written as long as I can remember, so it was appropriate that I got my BA degree from the University Of Nebraska School Of Journalism. Since then, I've worked in advertising, network television as a research analyst, radio, and wrote for a New York City art gallery. I've performed stand-up comedy and appeared on several cable shows back in the 1980's when I lived in Los Angeles. In 2006, I earned my MS degree in Instructional Design & Technology from Western Illinois University.
Wow, that's a broad spectrum of experience! What more can you tell us about Day Omega?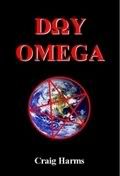 I incorporated the writing technique of parallel plotlines. The story begins with what the media dubs "Disappearance Day," when millions of people around the world suddenly, inexplicably vanish. Every other chapter deals with the main character's reaction to his missing wife, the global upheaval and chaos that results, his conversion to Christianity, and his being chosen to lead other "Anointeds" to the Promised Land before it all goes down.
Intertwined with this story is the formation of a one-world government that promises "peace, safety, and equanimity for all," which are soon dashed when a charismatic leader makes a power play for total global control.
The dual plots are on a collision course, which climaxes on Day Omega--the last day.
Which character in your novel most interested you while you wrote? Why?
Without a doubt, the main character, Sam Dimas. He's a pessimistic, cynical, middle-aged man from Chicago who hates nearly everything--his life, his job, his family, but loves to drink, mostly to forget how success slipped through his fingers. As God is known to choose common, fallible humans to do His work, Sam has his epiphany and is the one to lead others to sanctuary.
But all is not that easy--he is put through many trying circumstances, and has many moments of anger, sorrow, and pain. To wit, during one of his bouts with doubt he rails to God that, "I thought You were suppose to shield me from difficulties. Maybe I was right before . . . maybe Christians are just a bunch of delusional little Pollyannas looking through rose-colored glasses. Maybe there's no remedy--booze or God--that can ease suffering." But his faith carries him through.
In many ways, I am Sam. An agnostic, until my seven-year-old stepson Jamey worked on me to give my heart to Jesus, I made stupid statements such as "reading the Bible is like reading a bunch of comic books." I, too, had my epiphany, but found that belief in God does not shield one from life's difficulties. One must carry on and keep the faith!
Tragically, Jamey, the young lad with the big Christian heart, died in an accident in 1994, just a year after he got me to believe in Christ. It has been terribly difficult on my wife Sue as one might imagine, but we get through. We now live with two Rotties, a miniature wannabe, two cats, and six parrots. These intelligent and social 'fids' (kids with feathers) have especially given us so much happiness and laughter.
I'm so sorry about your loss, Craig. I cannot imagine the pain. But how wonderful that the Lord used Jamey to draw you to Him and even to inspire your book's lead character. Why will readers enjoy your novel?
So far, feedback has been extremely positive, so I'll just mention some of their comments here. Readers seem to enjoy Sam's spiritual growth and felt they got to know him as a real person, the political intrigue of the one-world government, the rise of the Antichrist, and of course, the unleashing of the horrors of the Apocalypse. I've also received a lot of great comments about the ending, but cannot give anything away here. You'll have to read the book!
If you were the casting director for the film version of your novel, who would play your lead roles?
Good question. For some reason, I've always envisioned Jim Belushi playing the role of Sam. He's from Chicago, about his age, has that persona of a likable guy, and I feel he could easily mold into the character. Besides, comedians seem most suited for dramatic roles and can turn their humor into pathos believably. There's a very fine line between comedy and drama.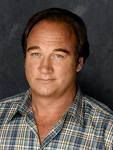 As for the antagonist, it would have to be an open call. Someone extremely suave and debonair (think a younger George Hamilton who speaks Italian); an actor who can turn from caring and compassionate to angry and demented on a dime.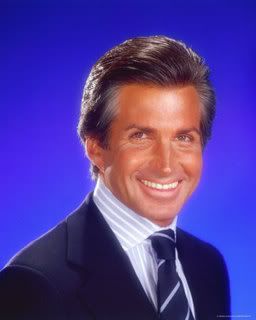 Choose an inanimate object to represent you. Explain what you have in common with that object.
Back in the 60s when I was a lad, one of the hot toys was a hard rubber sphere called a Superball. When slammed against a wall, it bounced back quickly. In my 54 years of living, I've developed a similar tenacity.
What is something about your life, right now, that thrills you?
The entire process of writing
Day Omega
, signing with the first publisher I submitted the MS to, opening up the boxes containing a hundred printed copies, all with my name on them, learning the publishing biz, doing signings, and receiving positive reviews, has not only been thrilling, but humbling and simply amazing! I can only shake my head, smile wide, and thank God for making it all happen!
What are you working on now?
A sci-fi thriller about a time-traveling quantum physicist who is aided in thwarting God's promise of John 3:16. Much of the plot is in my head and is slowly, methodically, finding its way onto my computer's hard drive.
What do you struggle with in your writing?
This segues from the last question. Getting the overall story, plot, characters, and details from my brain to paper. Sometimes, the ideas flow like a corked bottle, sometimes like the raging Mississippi--fast and furious. But I don't worry about it because I'm not on a deadline, so I work when it comes. Life in general is enough to fret about; I don't need it in my writing schedule.
What facet of the writing craft comes easiest to you?
Ahhh, the edits and polish! I just love going through each sentence, each paragraph, each chapter, and making them the best they can be. That's subjective, of course, for writing is like painting and the other creative arts--when is it ever perfect?
What's the last book you read that impacted you? How did it affect you?
Let's just say I've been reading a lot books lately that scrutinize the state of our union and the politicos who got us to this point. Makes me wonder if perhaps the end-times are not too far away.
Where else can readers find you or your writing online? Please include the link for purchasing your book!
You can read a blurb, watch a promotional video, see my mug, read reviews, and find ordering information at my website:
www.dayomega.com
Thanks, Trish, for the 'ink.' It's been a pleasure chatting with you!
Thank you, Craig, for sharing with us.
Readers, Craig has agreed to sign a copy of
Day Omega
for the winner of our drawing next week.
To enter, leave a comment for Craig
, below. Leave your email address, in case you win, like so: trish[at]trishperry[dot]com. If you subscribe to my blog, at right (or if you're already subscribed)
you'll be entered an additional time
to this drawing and all future drawings.
Check back next Thursday, when we'll give away a copy of Vickie McDonough's
Oklahoma Brides
, as well as a copy of Craig Harms'
Day Omega
. We'll also meet novelist Nancy Moser, author of
John 3:16
.