Last night I saw a pretty bad circus performance. I don't want to mention the company, because normally it's wonderful. But this year the acrobats did more prancing than acrobatting, the trapeze artists flew with very little ease, and the mutts in the dog act attacked the trainer at random and kept stopping to smell things no one wanted to watch them smell. But, I know this troupe's normally excellent standards. This just wasn't their year.
I hope I'm never judged by a single bad performance, and I hope I don't form opinions of others that way, either.
I don't know why I felt compelled to write the above paragraphs, but I wrote them, deleted them, and felt compelled to write them again. Maybe God wanted me to make those comments or remember them. Does it strike a chord with any of you?
Anyway, on to giving away books!
Today we're announcing the winner of the signed copy of one of Cara Putman's novels. Our winner is
becca.dowling@ . . .
Congratulations! I'll contact you today for your snail mail address and to determine which of Cara's books you prefer. I encourage readers to
keep entering and/or subscribe at right in order to participate in future book give-aways!And now for today's book tease:
As Civil War rends the nation and his family, seventeen-year-old Robert vows to rescue his estranged mother and the girl he loves from behind enemy lines.
Today we're talking with Christy-award-winning novelist, Cathy Gohlke, author of I Have Seen Him in the Watchfires (Moody Publishers, 2008).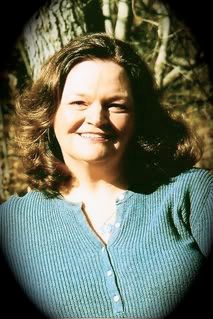 Cathy Gohlke's first novel,
William Henry is a Fine Name
, won the Christy Award. She has worked as a school librarian, drama director for adults and young people, and as a director of children's and education ministries. Cathy lives with her husband of twenty-six years in Elkton, Maryland.
I got to spend a little time with Cathy at the ACFW conference a week ago. She's a lovely, humble, fun woman. Cathy, tell us a bit more about I Have Seen Him in the Watchfires' plot.
Robert promises to refrain from enlisting for the Union until he turns 18, then think long and hard before he agrees to shoot one of his countrymen--or kin--between the eyes. It is a promise he kept true until the spring of 1864, shortly before his eighteenth birthday, when he receives a letter from Emily, begging that he help her father, a prisoner of war in Fort Delaware, then come south to aid his estranged mother. Unwittingly entangled in a Confederate prison escape, left for dead and charged as a spy, Robert must forge his anger and shame into a renewed determination to rescue his family. Confronted by an enemy and a war he no longer understands, Robert finds that the rescue, and its results, may not be up to him.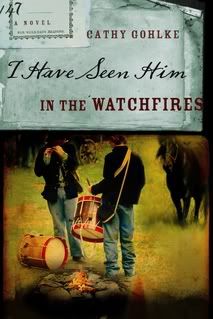 Which character in your novel most interested you while you wrote? Why?
Emily, Robert's second cousin and the girl he has always cared for, is determined to do all she can for her family and the slaves in her care. She secretly teaches them to read, as the price of their freedom, knowing that they will need skills beyond their own trades to survive and provide for themselves in a new world. She takes in war orphans, cares for relatives who are physically ill and mentally depleted. Although her early life had prepared her for none of these things, Emily tackles whatever needs to be done, adapting and "stepping up" as needed--despite the war and chaos around her.
Why will readers enjoy your novel?
Most of us struggle with the question, "Where is God in the midst of war?" We want to believe, like Robert, that God is on our side--that we are able to see things through God's eyes. Sometimes we forget to ask if we are on God's side. Through all our trials we battle for survival--our own and the survival of those we love. But sometimes God's will "runs a mystery" to ours, as Robert says, in
I Have Seen Him in the Watchfires
, and we cannot understand why our plans--so carefully and conscientiously laid--are thwarted. It is hard to release our loved ones into the care of an Almighty God when we cannot see the full picture. But it is only when we do so that the perfect will of God can be made manifest in our lives and in the lives of those we love. Readers will resonate with the passion and adventure, the struggles, even the anger, of Robert and Emily, the joy of their release into God's care.
If you were the casting director for the film version of your novel, who would play your lead roles?
Let's cast William Moseley (minus the wonderful British accent) as Robert.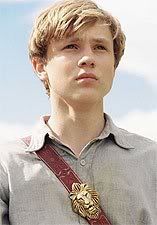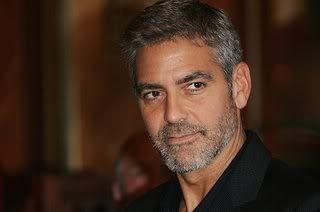 George Clooney as Col. Albert Mitchell, C.S.A.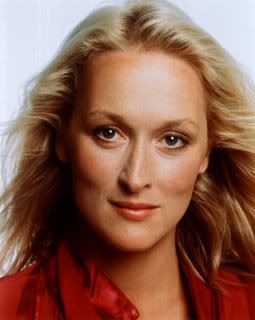 Meryl Streep as Robert's mother, Caroline Glover.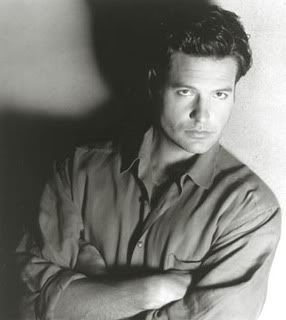 Dale Midkiff as Charles Glover, Robert's father.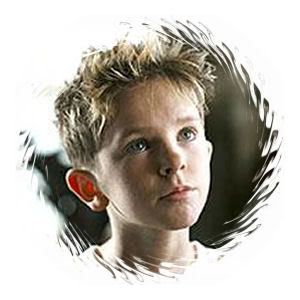 Freddie Highmore (minus the British accent) as Wooster Gibbons.
As for Emily, I'd open the casting for a fresh face and a strong voice.
I love the visual possibilities with that cast, Cathy! So, what facet of the writing craft comes easiest to you? Explain.
Dialogue comes naturally for me. I delight in the variety of the people I meet--we are all so unique--and carry that delight into my characters. I hear the voices of characters in my head, see them unfold as a play or sometimes a film in my mind, so writing dialogue is recording what I've "seen and heard." Writing scripts and having directed drama at a grassroots level helps, too.
Yes, novelist Rene Gutteridge said something along the same lines. Since most novelists tend to be visual thinkers, I can imagine how much more honed our skills might be with your kind of theater experience. And what do you struggle with in your writing?
Plotting. I'm always asking myself as I plot, is my fiction stranger than truth? I usually know where my story begins, climaxes, and ends. It's the connecting points I find most challenging.
Choose an inanimate object to represent you. Explain what you have in common with that object.
I'm a well-worn leather journal--brown, a bit tattered, cracked binding, some coffee stains and smudges, and a few pages where ink ran when tears fell. Like that journal I've traveled long, my journey rich in twists and turns. I've heard and read the stories of hundreds of people, have known great joy and deep sadness--theirs and mine. We've shared our journeys over coffee, tea, and an occasional glass of fine wine--all leaving their marks upon my pages. Those memories, stories, and journeys are part of who I am.
Other than your writing, what is something about your life, right now, that thrills you?
Watching the lives of my grown children unfold, seeing them take on new adventures, new relationships, new challenges--watching them discover all that God created them to be.
What's the last book you read that impacted you? How did it affect you?
The Roses of No Man's Land,
by Lyn McDonald, is the story of the nurses, doctors, and many volunteers who cared for the wounded and dying in World War I on the Western Front--some in hospitals, but many in makeshift medical facilities, woefully understaffed, undersupplied, and without the miracle of medicines we now take for granted. I'm blown away--but inspired by the unassuming grit and resilience of the human spirit in the midst of that horrible war and carnage, by the love that flowed naturally from one human being to another. I'm reminded that we can either use our gifts to hurt or heal, and that freedom in this world is a very precious thing--dearly bought in human blood.
What are you working on now?
I'm researching a new novel with new characters, set in England, France and America in the years just prior to and including WWI. I spent two weeks in England this spring, with a day trip to Calais, France, "getting to know" my characters, their history, falling in love with their story, culture and setting. It is fascinating to view war--or any time period--through the eyes of another culture.
You make me want to get over there, Cathy! One of these days . . . And where else can readers find you or your writing online? Please include the link for purchasing your book!
Visit my website. I'd love to hear from you!
www.cathygohlke.com
You can purchase
I Have Seen Him in the Watchfires
at bookstores and
Amazon
Thank you, Cathy, for visiting and telling us about yourself and your books!
Readers, leave a comment below to be entered into a drawing for a signed copy of I Have Seen Him in the Watchfires.
Leave your email in case you win, like so: trish[at]trishperry[dot]com.
If you subscribe to my blog, at right (or if you're already subscribed), you'll be entered an additional time.
We'll draw our winner's name next Monday.
And check back here on Thursday to enter your name a second time and to hear about the Christian novels being released during the month of October
.