The lives of five people are changed on a bright, fall day, when one of them holds up a sign at a football game with a short message: John 3:16.
Before we meet novelist
Nancy Moser
, let's see who won our two drawings this week. The winner of the signed copy of Vickie McDonough's
Oklahoma Brides
is:
cherryblossommj@ . . .
And the winner of Craig Harms'
Day Omega
is:
spowell01@ . . .
Congratulations! I'll contact you both today for your snail mail addresses, and we'll get your books to you right away. I encourage readers to
keep commenting and/or subscribe at right in order to participate in future book give-aways!And now let's touch base with novelist Nancy Moser, author of John 3:16, Tyndale House Publishing, October 2008.
Nancy Moser is the award-winning author of nineteen inspirational novels that focus on discovering our unique purpose. Her genres include contemporary stories:
John 3: 16, The Good Nearby, Time Lottery, The Sister Circle;
and historical novels that allow real women-of-history to share their life stories:
Just Jane
(Jane Austen),
Mozart's Sister
(Nannerl Mozart),
Washington's Lady
(Martha Washington) and
How Do I Love Thee?
(Elizabeth Barrett Browning--summer 2009.)
Nancy and her husband Mark live in the Midwest. She's earned a degree in architecture, traveled extensively in Europe, and has performed in numerous theaters, symphonies, and choirs. She gives Said So Sister Seminars around the country, helping women identify their gifts as they celebrate their sisterhood. She is a fan of anything antique--humans included.
Tell us a bit more about John 3:16's plot, Nancy.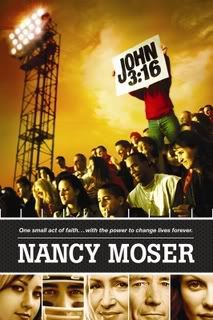 Five people looking for a reason to keep living are about to find it in the last place they expected. After the loss of his wife, Roman Paulson's life revolves around his son Billy. As a football hero at the University of Nebraska, Billy has a promising life ahead of him. As Billy's coach begins encroaching on Roman's relationship with his son--especially when he brings God into Billy's life--Roman starts to fear he'll lose Billy forever. Nothing could prepare Roman for what is about to happen. Roman isn't the only one whose life has been turned upside down. He's one of five people whose lives are about to intersect on a bright, fall day, when one of them will hold up a sign at a football game with a short message: John 3:16. This simple act of faith will have the power to change lives forever.
Which character in your novel most interested you while you wrote? Why?
Maya Morano. She's very complex. She wants something desperately, which spurs her to go beyond what's ethical, which, of course, has its consequences. And yet she learns from her mistakes and finds that God has been listening to her prayers and has answered her, even though the answer is not what she expected. I too have wanted something desperately, and though I never went the unethical route, I know the ache Maya feels, and have also experienced the aha! moment when I realize God has answered, and His way is better than mine.
Why will readers enjoy your novel?
I took great care (and joy) in making the characters' lives intersect in surprising ways. It's like a puzzle. Also, I've tried to make the characters flawed and real, so readers can relate and be inspired by how they grow.
I love the intersecting factor of your story, Nancy! Now, if you were the casting director for the film version of your novel, who would play your lead roles?
Roman Paulson: Robert Urich (I know he died, but he would have been perfect).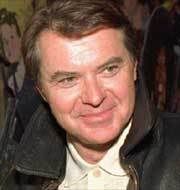 Velvet Cotton: a younger Carole King.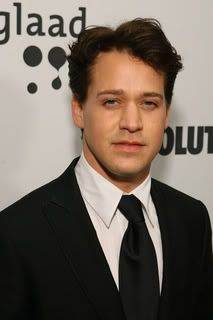 Peter McLean: T.R. Knight from "Grey's Anatomy."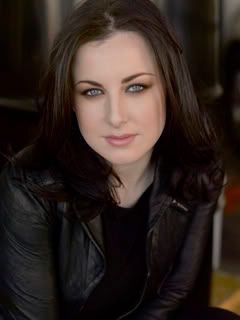 Lianne Skala: Carly Smithson from American Idol.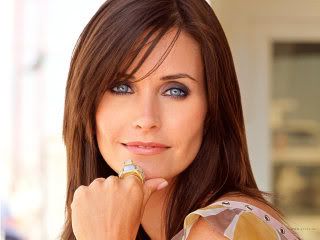 Maya Morano: Courtney Cox.
What facet of the writing craft comes easiest to you? Explain.
Writing the scenes. The hard part is figuring out where I want to go, the characters, the interweaving of the plots . . . the writing is the easy part.
What do you struggle with in your writing?
Being patient. When I'm on a roll writing, I rush forward with the plot and need to learn to pause and let a character fully experience a moment.
Yes, it's difficult to make yourself slow down, because those "rolling" moments are so wonderful! Okay, now choose an inanimate object to represent you. Explain what you have in common with that object.
A porch swing because it's content to just sit there and enjoy the shade, the breeze, and the view, but on the other hand, it really wouldn't mind if someone came over and sat down. And the relaxing act of swinging up and back . . . that's the swing's true calling, but it can't be achieved on its own. It needs others. I feel disjointed sometimes because of my love of being alone; I struggle with finding a balance between solitude and my desire to be around people in order to have any real purpose.
I think you have a lot of company in that dichotomy, Nancy, especially among writers. Other than your writing, what is something about your life, right now, that thrills you?
Grandchildren. I'd always heard that the love for grandchildren was something special, but I didn't understand. Until recently when we gained two granddaughters and have another grandson on the way. I adore these children with a love that is more intense and more free than even the love I had for their parents.
What is the last book you read that impacted you? How did it affect you?
Levi's Will
by W. Dale Cramer. It was written so simply, yet so elegantly. And the story of the family relationship and the faith of its characters was very moving. I found myself underlining profound things in the book.
What are you working on now?
I'm editing a biographical novel on the love story of Elizabeth Barrett Browning. It's called
How Do I Love Thee?
and comes out in June 2009.
Where else can readers find you or your writing online? Please include the link for purchasing your book!
My website (including excerpts from all my books) is
www.nancymoser.com
, and the website for those interested in the Sister Circle novels is
www.sistercircles.com
. I also write a monthly devotional for Christian Fiction Online Magazine:
www.christianfictiononlinemagazine.com
.
John 3:16
and my other novels can be found at:
www.christianbook.com
Thank you, Nancy, for sharing with us.
Readers, Nancy has agreed to sign a copy of
John 3:16
for the winner of our drawing next Thursday.
To enter, leave a comment for Nancy
, below. Leave your email address, in case you win, like so: trish[at]trishperry[dot]com. If you subscribe to my blog, at right (or if you're already subscribed)
you'll be entered an additional time
to this drawing and all future drawings.
Check back Sunday, when we'll meet novelist Donn Taylor, author of
Rhapsody in Red
.
And if we didn't talk about enough books for your liking yet today, here's a list of November releases. Happy reading!
1.
Dark Pursuit
by
Brandilyn Collins
from Zondervan. An elderly, muddle-minded suspense author must create the plot of his life to save his granddaughter from the killer who has trapped her.
2.
Home Another Way
by
Christa Parrish
from Bethany House. The only way for Sarah Graham to find her future is to make peace with her past.
3.
Misfortune Cookies
, An Until The Fat Ladies Sing Mystery Book One by
Linda P. Kozar
from Heartsong Presents Mysteries. Bodaciously big beautiful friends Lovita and Sue Jan crack open a fortune cookie to a sinister message, spies, Szechwan and sizzlingly handsome strangers.
4.
Of Mice...and Murder
, The Maxie Mouse Mysteries Book One by
Mary Connealy
from Heartsong Presents Mysteries. Carrie hates mice and loves the big city. So why is she living in a huge mouse infested house in her dinky hometown-with a dead guy in her pantry?
5.
My Son's Wife
by
Shelia E. Lipsey
from Kensington/Urban Christian. Look at others like God looks at you, with the heart. First Lady Audrey has a hard time doing this, especially in her own family.
6.
Redeeming Gabriel
by
Elizabeth White
from Steepe Hill/Love Inspired Historical. Divided by war, united by love: Union spy Gabriel Laniere is in Mobile, Alabama, on a mission, but he discovers the lovely Camilla Beaumont has a secret of her own.
7.
The Bossy Bridegroom
, South Dakota Weddings series Book Three by
Mary Connealy
from Heartsong Presents. He was raised a tyrant. She was born to be a doormat. The perfect marriage, until as new Christians, they try fixing the mess they've made of their lives.
8.
The Clueless Cowboy
, South Dakota Weddings series Book Two by
Mary Connealy
from Heartsong Presents. A lady rancher finds a burned out city boy next door. She needs to keep him alive, and protect her heart, until he gets rested and abandons her.