Eight women come together each week to play that delightfully simple game of Bunko. Becca and her Babes come to learn the true value of friendships as they come to depend upon each other and their faith in God to help get them through some very difficult times.
Before we meet novelist
Leah Starr Baker
, let's see who won the drawing for Candice Speare's book
Kitty Litter Killer
. The winner is:
kalea_kane@ . . .
Congratulations! I'll contact you today for your snail mail address, and we'll get your book to you right away. I encourage readers to
keep commenting and/or subscribe at right in order to participate in future book give-aways!And now let's meet novelist Leah Starr Baker, author of The Bunko Babes (Emerald Pointe Books, 2007). Tell us about yourself, Leah.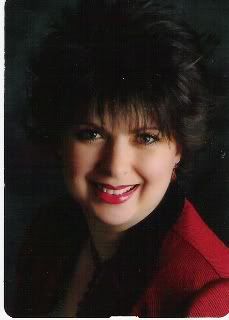 From preacher's kid to youth pastor's wife to Mrs. Oklahoma, "setting a good example" is pretty much second nature for me. And, like most women, I am all too familiar with the pressure to be perfect in all arenas. But since surviving a bout with Systemic Lupus, a chronic disease that affects the immune system, I am more apt to celebrate life's imperfections these days--and have found a creative outlet that allows me to do just that.
I and my husband, Douglas, along with our children, Alexandria and Deuce, happily reside in Tulsa, OK.
Tell us a bit more about The Bunko Babes
.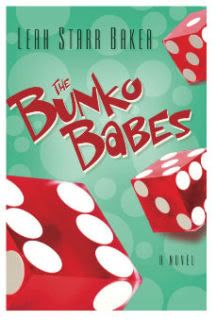 My debut novel chronicles the lives of eight women who rely on each other through giggles, fattening foods, and weekly bunko games for strength and support. If anyone who has ever awoken at the crack of dawn, cooked breakfast, clothed an army, run errands, forgotten the dry cleaning, lost the cell phone, played chauffeur to three rowdy boys, cooked dinner, taken on the role of nursemaid, while trying to be as enticing as a French Maid for your husband, then this is the book for you!
Take a break for goodness sake! Kick up your feet, make yourself a treat, and enjoy this read about eight women who are trying their best to get through this life while maintaining their sanity. You'll laugh, cry and fall in love with these women and even better yet, with God all over again.
Which character in your novel most interested you while you wrote? Why?
Rebecca Thornton or Becca as her friend's call her just poured out of me. It was like she was the character that I was meant to create. Her voice came quite easily to me. My friends say that is because she is a lot like me and I will admit that we are similar in many ways but Becca isn't me. Her development as a character was a gradual process. Each day and with each chapter she came alive more and more. That's one of the things I love most about writing . . . the shaping of the characters and the surprises that occur as you are pounding out the story. I can't tell you how many times I would just write something and I would have to stop and wonder where that came from. It's hard to explain but the characters and the story take on their own lives that not even the author is aware of until they are being written.
Why will readers enjoy your novel?
My novel is about real life and that life is full of challenges. Anyone who understands and enjoys stories with rich characters that are far from perfect will love
The Bunko Babes
. The characters and the struggles they live through will touch and inspire all who read it. Becca and her "Babes" will crawl inside of you and become your new circle of friends. They will touch your heart and change your life. "The Bunko Babes" is a refreshingly real look at the transforming power of true friendship.
If you were the casting director for the film version of your novel, who would play your lead roles?
I can't tell you how often I have daydreamed about just this. I think that Jennifer Aniston or Mary Stuart Masterson would make an awesome Becca.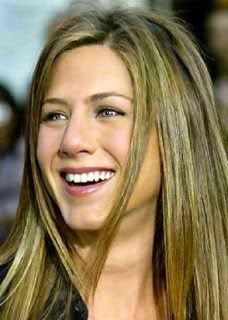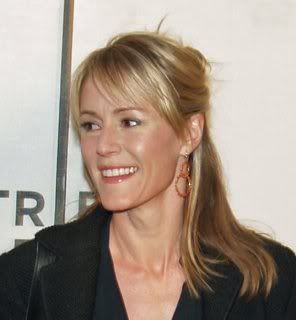 Julia Roberts would be perfect for Jessica.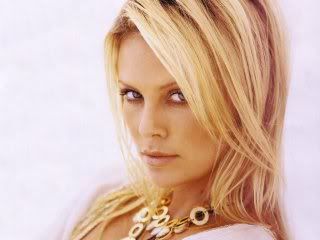 Charlize Theron without a doubt could play Madison.
Eva Longoria would be a fabulous Mercedes.
The funky, fun, and hip Autumn would be the perfect part for Kate Hudson.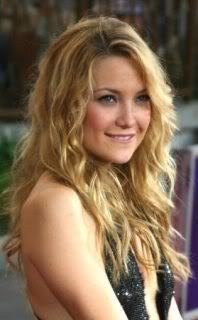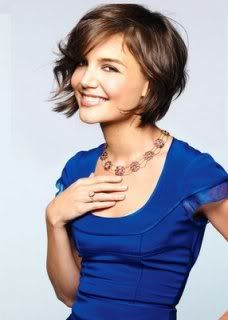 Kitty Kat would be awesome played by Katie Holmes.
Cristina Ricci would do great as Michelle.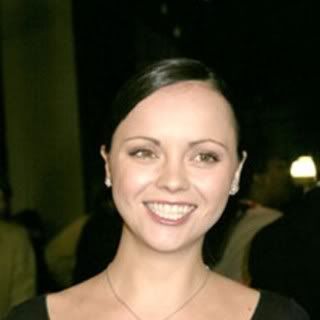 And Drew Barrymore I would love to play Karen.
Wow! What a high dollar, talented dream cast. Wouldn't that be fun? A real dream come true.
Truly. Women would flock! What facet of the writing craft comes easiest to you? Explain.
The basic story line comes easiest for me. I can sit down and pound out a 1200 word chapter in about 45 minutes. I really enjoy getting the basics down. The scene, the setting, the fashion, the tics of certain characters, all of these things come rather easy to me. It is definitely my favorite part of the writing process.
What do you struggle with in your writing?
I simply do not enjoy researching. It is exhausting and frustrating to me. I also don't really get pumped up for the editing process. Like I said I like the broad strokes not so much the details.
Choose an inanimate object to represent you. Explain what you have in common with that object.
Can't say that I've ever been asked this particular question. What an interesting concept. I would have to say that I am like a pair of boots, a little sassy pair that is. I have style and flair like my favorite pair (black leather, knee high, with an octagon shaped heel and a big brass buckle at each ankle). All my boots are interesting, different than any others. You see I like to stand out. When I make an entrance, I want to be noticed. In any pair of my boots, I feel confident, flirty and beautiful. I can take on the world.
Other than your writing, what is something about your life, right now, that thrills you?
I am thrilled by the possibility of my husband getting a job in Ketchikan, Alaska. It has always been a dream of mine to live in SE Alaska. As a writer, I can think of no better place to inspire me. Towering mountains climbing up out of the ocean like a specter of your imagination . . . a true piece of heaven on earth. The idea that this might actually come true thrills me like nothing else in my life right now.
What is the last book you read that impacted you? How did it affect you?
This may sound trite but I have to say that the last book I read that truly affected my life was the book of Daniel in the
Bible
. Last spring, I did the Beth Moore Bible Study on
Living with Integrity in a Babylonian World
. It was based on the book of Daniel. I learned so much from that study and received such encouragement. It has especially helped me as I've dealt with the devastating blow of the Presidential election results. Through the study, I learned not only a crash course on eschatology but how to depend upon God even when the world around you is going in the opposite direction. I recommend this study to everyone. It is so apropos for our generation.
What are you working on now?
I am excited to be working on a novel with my father Richard Exley. He is one of the most gifted writers of our time. He taught me everything I know about writing. All of it I owe to him and to God. We decided to rework my very first manuscript. He is helping me open up my mind and stretch the story. It is such a strong storyline but I feel that I cut it short. There are so many areas of the characters that I can explore further. With his help, we are beginning to do just that.
We make a wonderful team. I create the skeleton. He gives it muscle and skin. Then I, of course, give it the clothes and a bit of panache. What more could you ask for? Now if only we could find an agent to shop it around to the New York publishing houses. Then we'd really have it made.
Where else can readers find you or your writing online? Please include the link for purchasing your book!
You can find me on my personal website:
www.thebunkobabes.biz
. I have different sections for recipes and theme ideas for planning your own Bunko gathering. I also have a section where I write a blog when I am feeling particularly directed. But promise me that you won't be disappointed if I haven't updated my website since July I believe. Living with Lupus, I have had to learn to prioritize my life. And sadly, my blogging has taken a back seat to simply surviving and taking care of my family. You can purchase my book on Amazon.com. Simply type in
The Bunko Babes
and it will bring my book up immediately.
Thanks for visiting today, Leah!
Readers, Leah has offered to sign a copy of
The Bunko Babes
for the winner of our drawing next Monday.
To enter, leave a comment for Leah
, below. Leave your email address, in case you win, like so: trish[at]trishperry[dot]com. If you subscribe to my blog, at right (or if you're already subscribed)
you'll be entered an additional time
to this drawing and all future drawings.
And be sure to enter your name for my give-away this Thursday: Someone will win all three of my published novels (The Guy I'm Not Dating, Too Good to Be True, and Beach Dreams). See details below!
Check back on Thursday, when we'll meet novelist Kathleen Y'Barbo, author of
Beloved Captive.