Because this is last minute, my subscribers may be the only ones who get this notice.
Tonight at 9:00 EST, I'm giving away a signed copy of Beach Dreams.
You'll be eligible if you participate in my online chat at
Dancing Word
.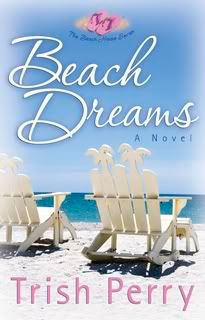 It's easy to join in. Here are the directions my friends at Dancing Word sent me:
To join the chat go to:
www.centralchat.net/chatrooms/channel/dancingword
, type in your name where you see "enter nick" and then click on the "connect" button.
Please test out the chat room ahead of time.
Those who cannot use the java program will need to use the central chat mIRC program. Go to:
www.centralchat.net/chatrooms/cgiirc.php?c=dancingword
, type your name in the "nickname" box and click on the "Login" button.
I hope to "see" all of you there!